Loctite SF 7850 Orange Hand Cleaner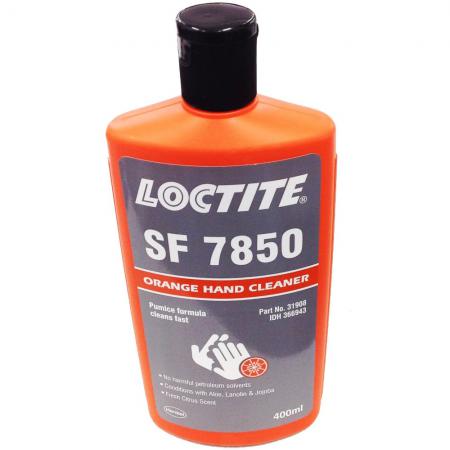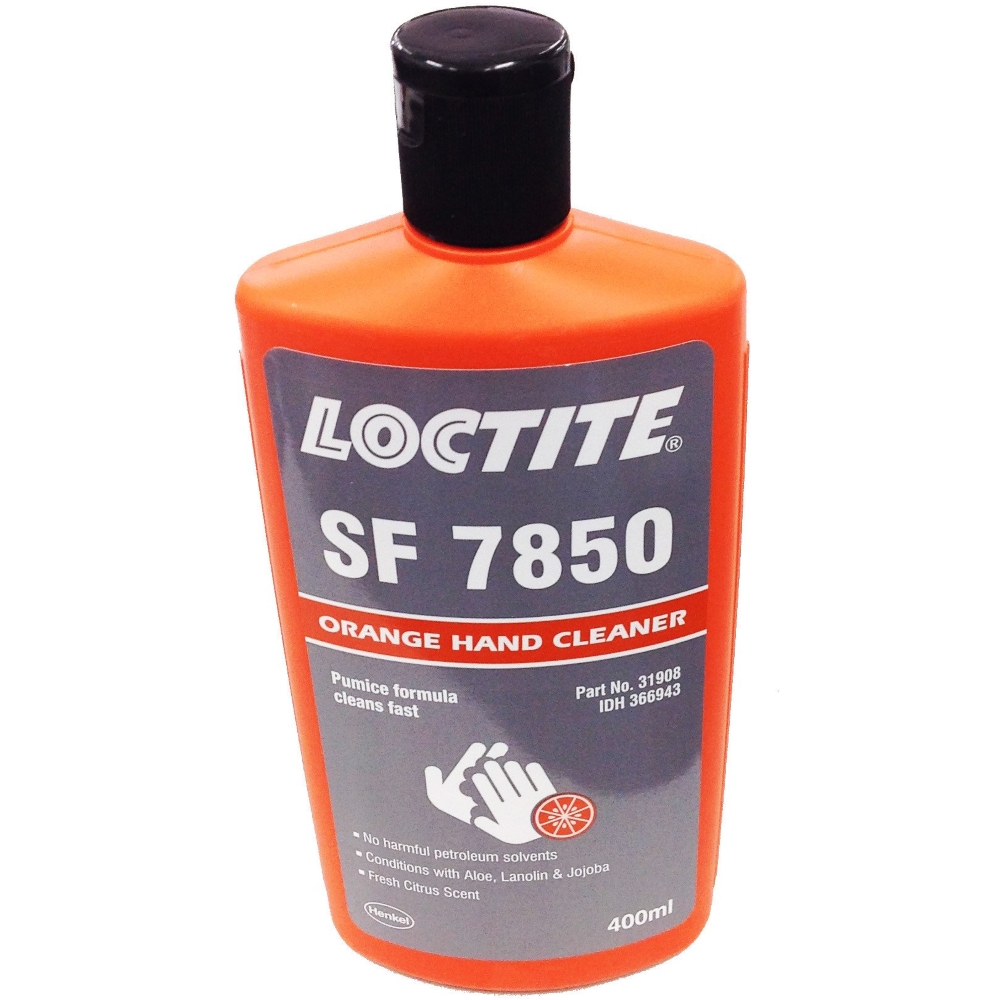 Dirty weekend? This premium grade citrus cleansing agent dissolves dirt, grease, resin, ink, paint, glue, tile cements and other stubborn stains.
Loctite SF 7850 is a citrus based hand cleaner using a solvent extracted from oranges and contains no petroleum products. The orange base gives it a strong citrus scent without any artificial fragrances and the natural formulation makes it completely biodegradable.
A skin-friendly abrasive lotion, Loctite SF 7850 contains extra-fine abrasives for deep cleaning of pores as well as aloe vera, lanolin, and jojoba oil for skin conditioning. It cleans with or without water and can remove grease, grime, inks, oils, paint, epoxies, glues, and more.
Plus, the fruity fresh fragrance adds some fantastic flair to feeling clean (say that 10 times real fast)
Features
Citrus based hand cleaner cuts through stains with ease
Fresh citrus fragrance
400mL Bottle