Crankalicious Mud Honey Foaming Bucket Wash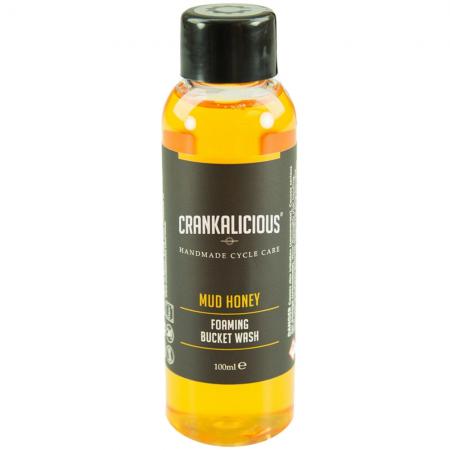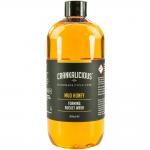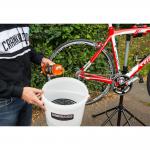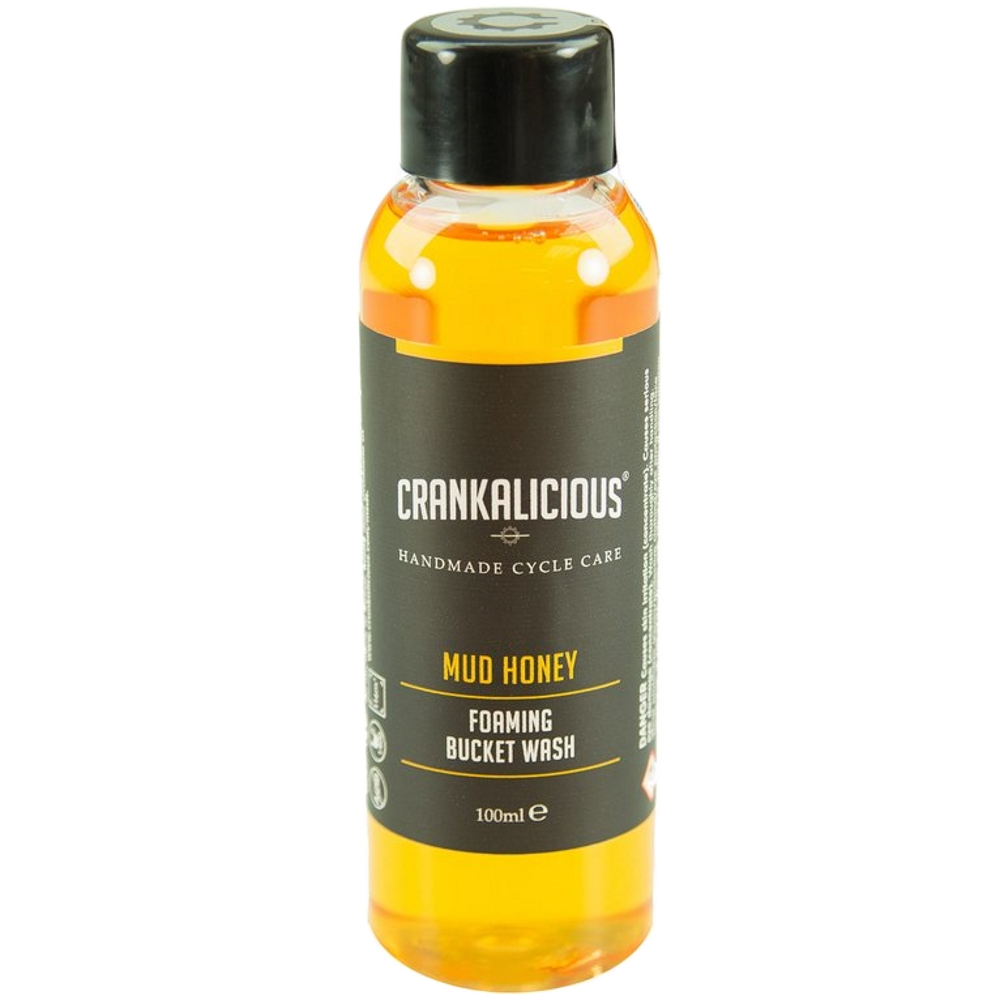 They say you catch more flies with honey than vinegar. Well, you're certainly going to look pretty fly on a bike that's been washed with Mud Honey from Crankalicious.
A pH-neutral foaming bucket wash, Mud Honey is ideal for all areas of your bike. Whether its a little grimy from a rain shower on a road ride or if its caked in mud from an epic MTB adventure.
Fresh from the road or covered in last week's trail mud, this foaming pH-neutral bucket wash will rid dirt from all parts of your bike. Can be used as a quick rinse down before a more thorough clean with other products, or you can just get in there with Mud Honey and clean it up nice.
Available in either a 500mL or 100mL bottle.
Instructions
Pour 2-3 capfuls of Mud Honey into a small/medium bucket
Fill with water (warm if possible)
Mix well to increase foaming
Use a wash mit, sponge, or brush to cover your bike in suds
Agitate to remove mud, grime, and debris
Rinse thoroughly with a low pressure water spray
Dry frame/components as required