KORE 27.5 Realm 3.0 Rim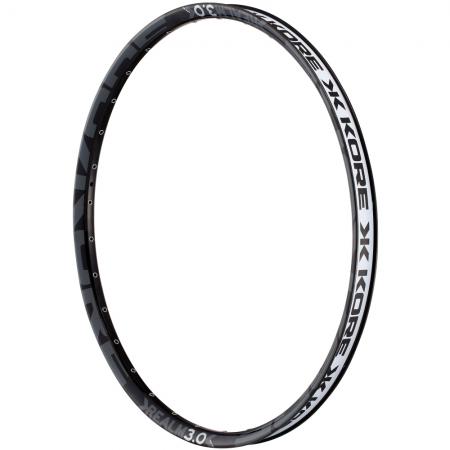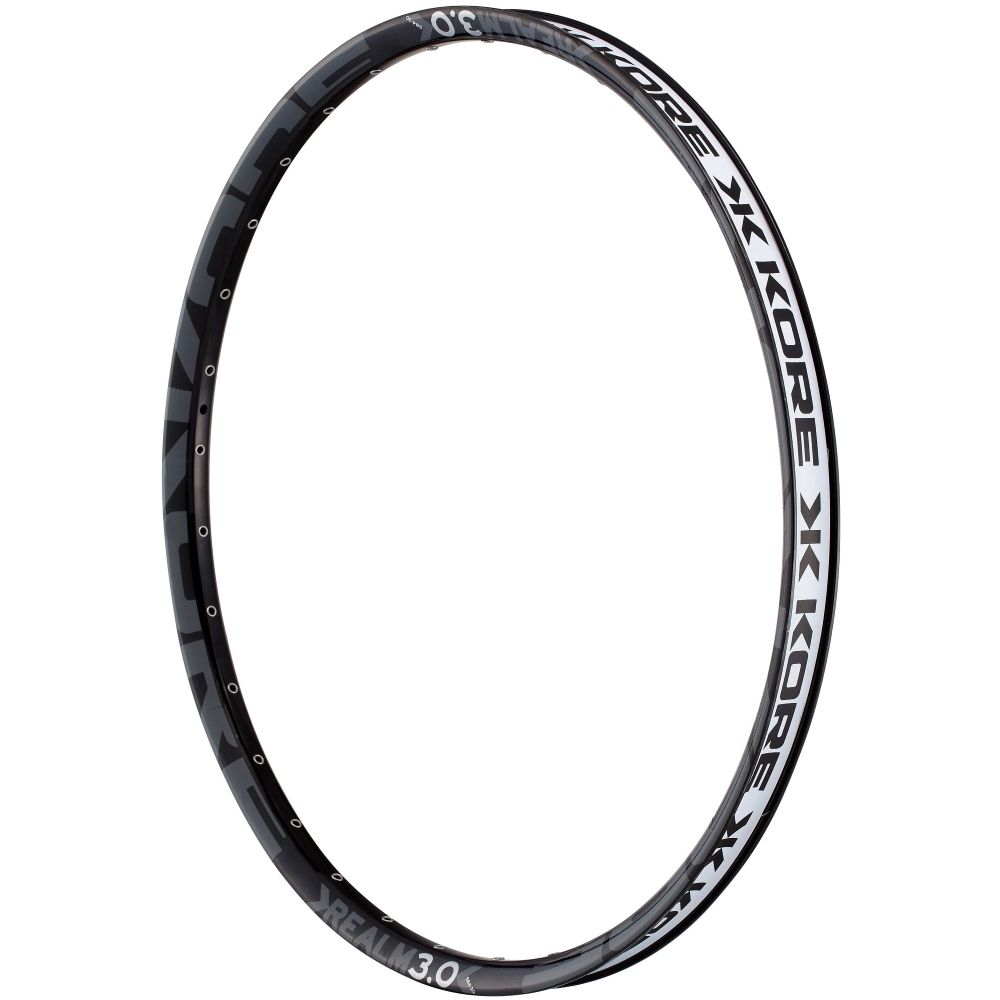 Why go wide, you may say. Well why not? we say. More to the point, a wider rim allows you to run lower pressures in your MTB tyres allowing for a more flexible contact patch as well as giving you more rubber to put down on the track. This adds up to provide better grip and traction. So that's why you go wide.
Now, go wide in style with the 27.5 inch Realm 3.0 Rim from KORE. It features a 30mm inner bead width allowing you to easily fit even the fattest of 27.5" plus sized tyres while still working great with more standard width tyres.
Designed for disc brakes only this rim features eyelets on its 32 spoke holes and has a rounded 21mm tall profile as well as a sleeved joint. The dual anodized black finish provides a great base for the stunning KORE Realm 3.0 graphics.
Features
Size: 27.5 Inch
UST Tubeless Compatible
AL6061-T6 Aluminium construction
32 Hole design with eyelets
21mm Tall rounded profile
Sleved joint
Dual anodized black with stunning KORE graphics
Lightweight at only 536 grams