29 x 2.25 Hutchinson Cobra Tubeless Ready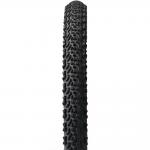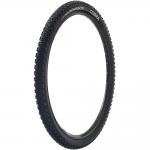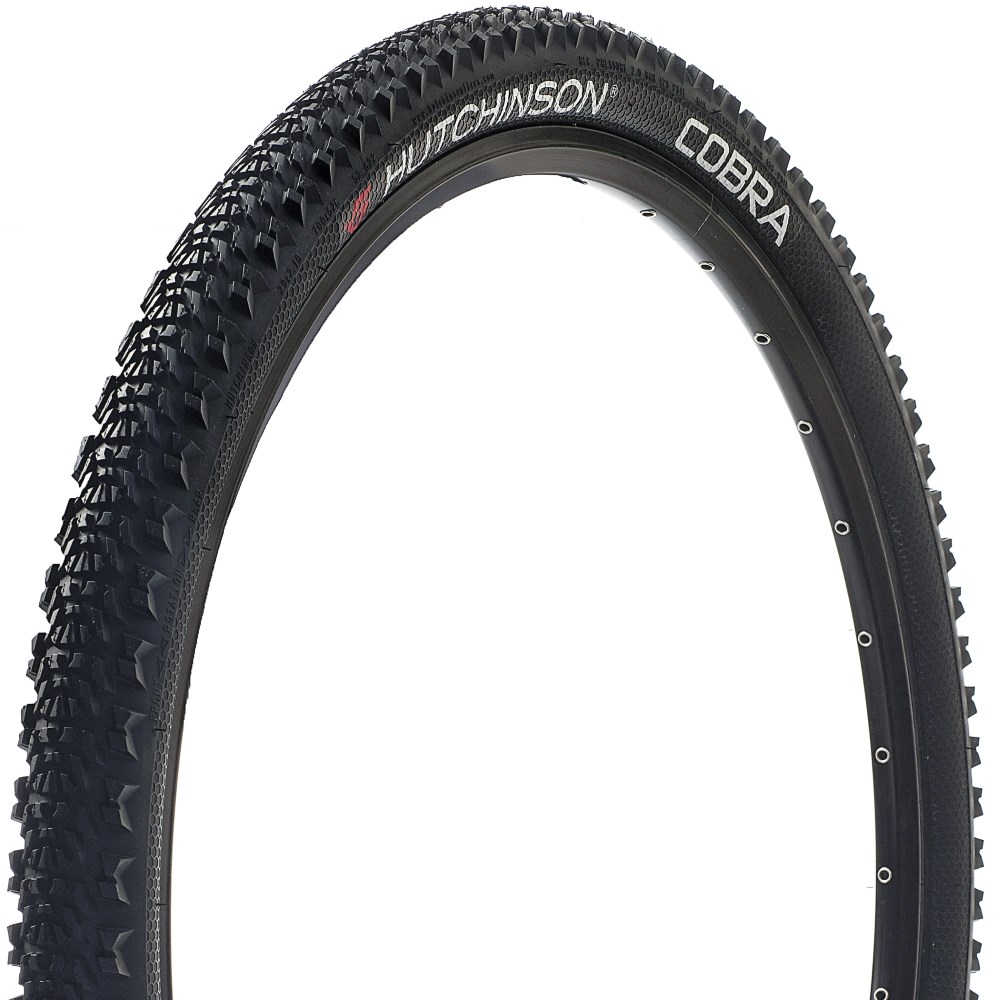 While coming across a cobra out on the trail could be a frightening experience, hitting the trail with the Hutchinson Cobra will only terrify the competition. The snakeskin patterned sidewalls give some weight to the name while the enhanced central knobs and prominent lateral knobs give the Cobra some real bite. This clever mix of knob design allows for an optimisation of ridability and performance by being fast in the straights yet sharp in the turns thanks to excellent lateral adhesion.
A lightweight and directional tyre, the Hutchinson Cobra is fantastic mounted as a front tyre but also performs well on the rear. The light weight, robustness, and adhesion of the tyre combine to provide a huge amount of confidence in its versatility. A great XC trail tyre that is no less at home running Enduro all day.
This 29 x 2.25 Tubeless Ready tyre features a 66 TPI casing with a folding bead, Race Riposte XC Performance compound rubber, and weighs in at 700g. It also has Hardskin puncture protection built in which adds a high-density textile reinforcement to the casing protecting against cuts and punctures.
"What is Tubeless Ready?" you ask. Well, Tubeless ready means this tyre can be used on a standard wheel with an inner tube, or, you can mount it on any UST or tubeless compatible wheel, throw some sealant in there (we recommend Hutchinson Protect'Air) and you're away laughing.
Features
Low center knobs for an effecient fast-rolling
High knob density to optimize efficiency
Deep lateral knobs provide excellent grip in corners
Size: 29 x 2.25
Tubeless Ready
Folding bead
66 TPI Casing
Hardskin puncture protection
Weight: 700g