Ravemen CR500 USB Front Light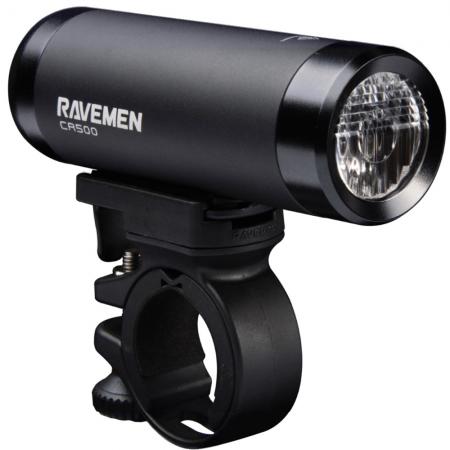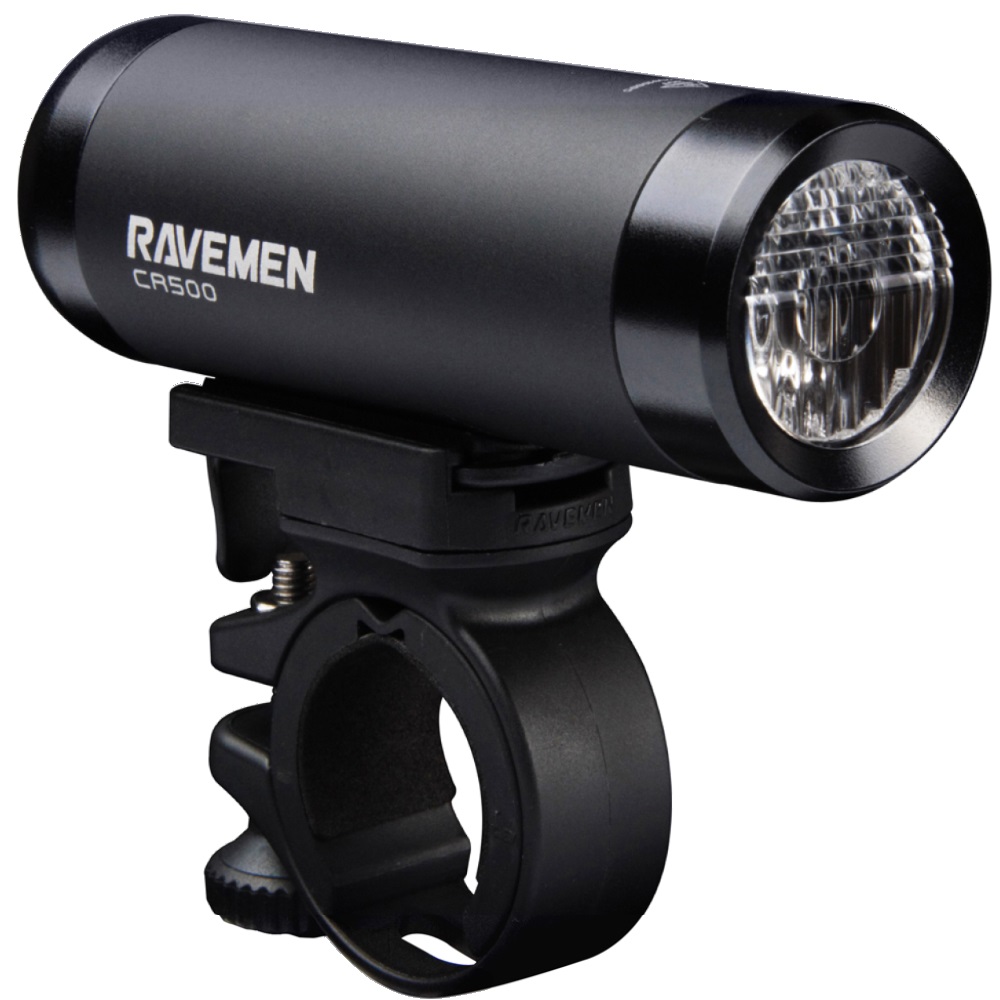 While a rave is all about bright flashing lights and loud techno music, the guys at Ravemen decided just to focus on the lights part. And instead of just making their lights flash, they also gave them high and low beams along with a few other running modes. They even included a specially designed DuaLens technology which allows the Ravemen lights to cast a long wide beam without dazzling other oncoming riders, pedestrians, or drivers.
The CR500 from Ravemen features 6 running modes and can push out a maximum of 500 lumens from its single CREE XP-G2 LED. The CR500's durable anodised aluminium body is light weight and provides excellent heat dissipation. It also features IPX6 water resistance and attaches to the handlebar bracket via a quick release system. The handlebar bracket is compatible with 22.2 to 31.8mm handlebars and offers an easy to use, tool free installation. The light can also be removed from the bike and carried around as a hand held torch or flashlight.
The included wired remote button can be connected to the micro USB port and attached next to your handlebar grip allowing you to change the light mode without taking your hands off the bars. You can also hold down the remote button to activate instant max output for a bit of extra light in emergencies. This works no matter what mode the light is in.
Charge the internal 1700 mAh 3.7v Lithium-Ion battery by connecting the light to a PC or similar USB charging device using the included micro USB cable. The integrated charging indicator light will flash red while charging and glow solid green once complete. This same light will also indicate battery level while the light is in use.
Features
DuaLens optical designed low-beam provides broad low-angled beam
DuaLens optical designed low-beam reduces glare to oncoming traffic
Wired remote button
Built in battery status & charging indicator light
1700 mAh 3.7v Lithium-Ion battery
Micro USB charging (cable included)
Durable anodized aluminium body
Quick release design
22.2mm to 31.8mm tool-free handlebar bracket
IPX6 Water resistant
Max distance: 95 metres
Impact resistance: 1 metre
Dimensions: 83.5 x 29 x 32mm (light only)
Weight: 92 grams
Running modes
High: 500 Lumens, 1.6 hour run-time
Mid: 250 Lumens, 3 hour run-time
Low: 100 Lumens, 7.5 hour run-time
Eco: 50 Lumens, 16.5 hour run-time
Pulse flash: 100 Lumens, 15 hour run-time
Quick flash: 50 Lumens, 30 hour run-time